CPD
STEP Continuing Professional Development
Join STEP to journey together through your teaching career, with a range of high quality continuing professional development wherever you are in your career.
Shropshire and Telford Education Partnership (STEP) is an inclusive partnership comprising SALOP Teaching Partnership, The Alliance of Leading Learning (ALL) Shropshire Primary Partnership (SPP) and Severn Training and School's Alliance (STSA) - representing all phases and contexts, including Special and Alternative Provisions, across Shropshire and Telford & Wrekin.
An "Innovation Hub" across Shropshire and Telford offering a "One Stop" provision for Professional Learning"
Why Continuing Professional Development?
We know that teaching is an ever changing landscape, so at STEP we want to ensure that we meet your needs, so that you keep pace with current educational thinking and pedagogy, enabling you to fulfil your role and responsibilities, whether you are just starting out on your career, training to be a teacher, in your first two years of teaching, a middle or senior leader, an aspiring Headteacher or an Executive Leader, we are here to support your journey.
As well as Train to Teach, Early Career Teachers and a suite of National Professional Qualifications, we will work with you to ensure that we are meeting the local need of our teaching profession with high quality continuing professional development. This will include a range of professional development courses and network meetings to ensure that you have the knowledge and skills to deliver high-quality teaching and impact positively on pupil outcomes.
All our courses are linked to improving children and young people's outcomes and are underpinned with academic research to ensure a sustainable impact on you as a professional and those you teach.
How to apply for courses
You can use the Department for Education website to search for the course that you wish
You can use the Department for Education website to search for the course that you wish
Browse the four providers to find the continuing professional development that meets your needs.
Curriculum Hubs
What are Curriculum Hubs?
In line with the DfE's 'Golden Thread', STEP want to ensure that all schools in Shropshire, Telford and Wrekin have access to high quality professional development. We are working in partnership with the DfE designated Maths, English, Computing, Science and Behaviour Hubs to provide high quality professional development, bespoke support and advice to our schools.
We are also proud to be able to be working with Staffordshire Research School. We will be signposting professional development and sharing any research projects that may be of interest to you.
To find out more about the Curriculum Hubs working in partnership with STEP Teaching School Hub, please follow the links below to their dedicated pages: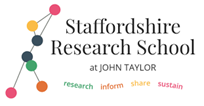 Staffordshire Research School
Fully funded Spring Term twilights from the Research Schools Network
This new offer of two free 90-minute online sessions, will support schools to purposefully identify key development priorities for their setting in the wake of the pandemic. It will give guidance on using evidence to identify potential solutions to challenges schools are facing and provide tools and worked examples of putting new initiatives into practice.
Please click on the link below to find out more information.
https://researchschool.org.uk/staffordshire/event/new-fully-funded-twilight-sessions-supporting-recovery-making-evidence-informed-choices
Sources of Evidence to inform practice Staffordshire Research School Free Twilight for School Leaders and Teachers - please click here to view more information and register

St. John Bosco English Hub
http://www.st-johnbosco-englishhubs.co.uk/

SHAW Maths Hub
https://www.shawmathshub.co.uk/
North Midlands Science Learning Partnership

Computing Hub
https://www.potteries.ac.uk/professional-development/computing/
National Centre for Computing Education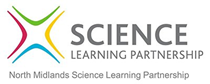 Science Hub
https://www.potteries.ac.uk/professional-development/science/
If you have any queries please contact:
CPD Strategic Lead: Sian Deane
Email: sian.deane1@taw.org.uk
Telephone: 01952 387237