Science Learning Partnership Secondary Conference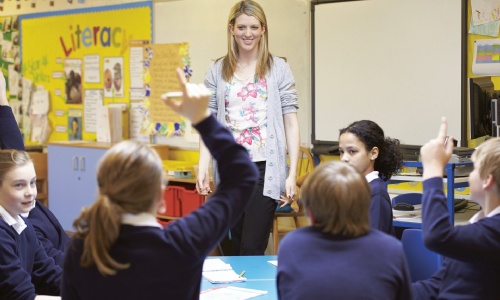 Science Learning Partnership Secondary Conference 4th March 2022
As a Subject Leader can you confidently support your department in ensuring that prior learning is built upon? When talking to your school leadership or Ofsted are you able to show that your curriculum supports all your students and that it supports strong progression? Is your curriculum informed by the latest evidence based practice? An effective Science curriculum is essential for ensuring maximum progression and engagement for you students.
This conference will address these questions and give you opportunities to join sessions addressing student preparation for linear exams, improving student retention and recall and diagnostic questioning which supports teachers in addressing students' understanding and misconceptions.
Outcomes
You will be able to:
Develop an understanding of the constituents of an effective curriculum and how to embed them in practice
Use evidence based research to inform curriculum development
Identify opportunities for building on prior learning to ensure strong progression
Explore pedagogy that supports colleagues to maximise student learning
Share best practice and network with colleagues
Since the last Science Learning Partnership communication I've been able to negotiate funding support for 25 schools to attend our upcoming Subject Leader Conference on 4th March. This is remote delivered and you and/or your team can join as many or as few of the sessions as is possible.
Your school will be invoiced for the cost and the bursary will come back to the school in a separate transaction meaning that the actual cost is only £25 for a full day of high quality, relevant CPD.
Keynote - Your Science Curriculum – Does it make full use of current evidence based best practice / How well does it reflect its function?
Workshops will include a choice from:
Building on prior learning KS2-KS3
Developing student retention and recall
Planning for progression in Big Ideas
Preparation for linear assessment
Effective diagnostic questioning supporting teaching and learning
What is disciplinary knowledge and how do I plan for progression in it?
The booking link is below and since the bursaries are limited to 25 please do book now or risk missing out. Even at the full cost it is still great value since it is a cost per school rather than per participant.
https://www.stem.org.uk/cpd/508000/secondary-science-subject-leaders-conference-designing-curriculum-which-leads-progression
Keynote Speaker - Ant Snowden
Ant started teaching in the 1980s, working in mining towns of the East Midlands. At times of high unemployment, his formative years led him to adopt the principle that learning must be relevant and have intrinsic value, allowing students to work creatively and develop independence and resilience. He applies the same principle to his courses – they are founded on proven strategies and are relevant to current issues in education.
As a successful middle leader in a range of schools across the midlands, he was described in an Ofsted inspection as "one of the most effective middle leaders I have met".
Book Your Place:
The full cost for this conference will be £100.
We are currently running an 'Early Bird' offer 20%.
The Early Bird cost for whole school access is £80.
Early Bird Full day (£80+VAT): CLICK HERE